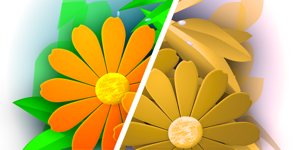 Sim Daltonism
The color blindness simulator.
From the perspective of a color blind person, some colors are impossible to distinguish. Sim Daltonism lets you visualize colors as they are perceived with various types of color blindness. Use the camera on your iOS device, or use the Mac app to filter a region of the screen.
Sim Daltonism is open source. Take a look and contribute code if you like.